ANGBAND (.ir)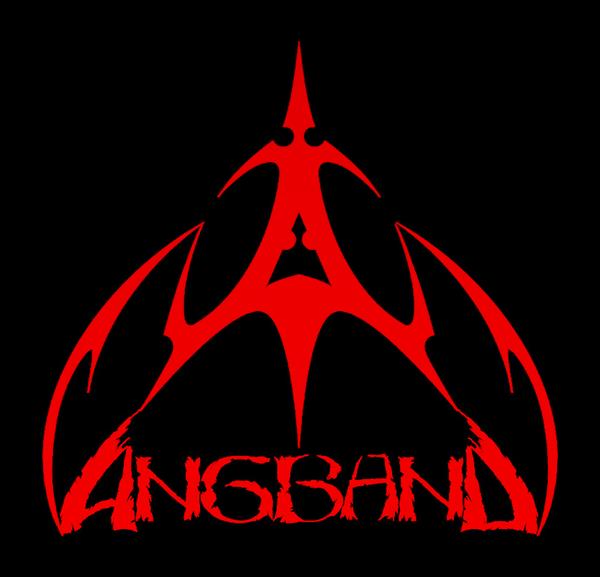 Hi! Can you introduce Angband to the readers of froster.org?

- Hi, Angband is a Power Metal band , formed in 2004 in Tehran

How would you describe your music?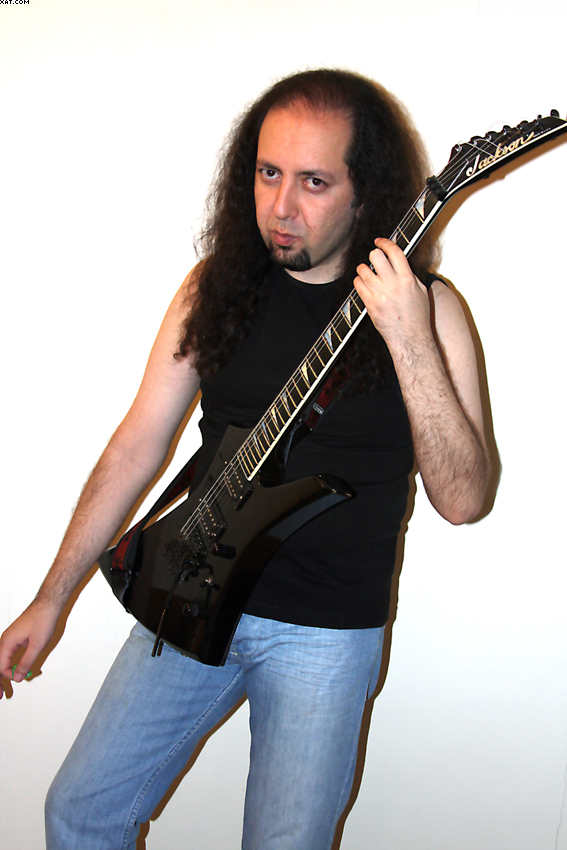 - Power Metal with some elements of Progressive Metal

Where does the band name come from?

- well It comes from J.R Tolkien's fictional world middle-earth , It's the fortress of Melkor and also means "Iron Prison" in Elvish language. Tolkien used many old English words as the source for creating languages and old English sometimes has same roots with old Persian, for example the word "Band" means prison in Persian, the same meaning in Tolkien's Elvish language!

I congratulate you and the band with release of second album "Visions of the Seeker". It is awesome! Tell us please more about song recording process for this album!

- Thank you, right after the recording of our debut album I started to write down material for a new album and shared it with the rest of the band so they can input their creativity too, and then we rushed back to the studio and recoded the album but we had some difficulties for mixing and mastering, fortunately I found the sound expert Achim Koehler (Primal Fear, Amon Amarth, Edguy) and he did a great mixing and mastering for us.

Did "Visions of the Seeker" have conceptual lyrics? What about it?

- Yes, It's a story of a young man looking for his mental identity and he faces lots of serious troubles on his way, like deception, facing some bitter truth of life and falling in love and seeing his love marries a rich man just for money and many other things.

Who has done the cover art-work? What do you think of it?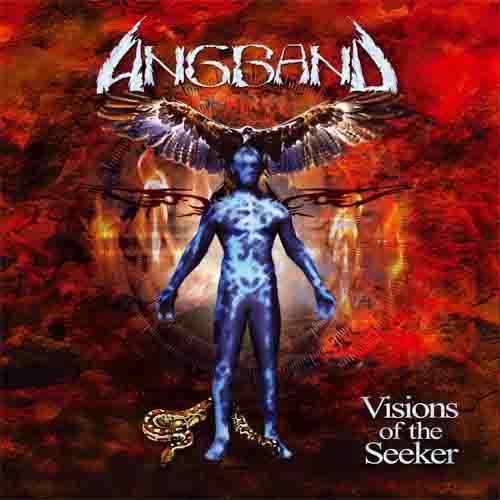 - My brother Maziar Dean, I told him what I want and he did it perfectly.

Do you satisfied of final work of new album?

- Yes I really like it, you know there is always room for improvement, but I'm happy with the result.

What is the ultimate goal for the band in the future and now?

- Making another album and playing some gigs after that.

Have you had any gigs in Iran and abroad?

-Rock/ Metal concerts are not allowed in Iran and we hope to play some gigs after releasing our 3rd album.

Where do you want to play and with what bands?

-Mainly Europe but we should see where we are able to play, there are many bands that I like to play with but we should wait and see.

Let's talk a bit about the background of the band. Was it hard to find members to the band, especcialy vocal? Do you and other guys play in some bands before Angband?

-Yes Its hard to find a good vocal in Iran, fortunately because of my background as a guitar teacher and also writting Death and Testament books I know lots of metal heads so It wasn,t very hard for me, Before Angband our drummer Ramin Rahimi was and is still playing with his folk Rock band.

Angband`s music sounds interesting and not so standard like most European power metal. Its seems it has progressive and heavy metal elements, and maybe some of Iran folk melodies? Who had influenced you to writes melodies and your playing?

- Well I'm influenced mostly by power metal and thrash metal, bands like Death and Control Denied, King Diamond, Judas Priest, Nevermore and many others. also we use some elements of progressive metal in our music. that's right some of the melodies are inspired by Persian folk music we also used an ancient Persian percussion named Daf in 2 songs.

Do you satisfied by the work of your label?

- We should be realistic about that, there are thousands of bands in Europe and united states looking for a label and music industry has serious difficulties these days so I think yes they are doing good.

What is going on in power metal scene of Iran now?

- well there are lots of metal heads but when there is no concerts, or Cds in the stores we don't know how big is the Metal scene in here I personally think Its growing day by day.

What kind of metal or rock music more popular in Iran and do people of your country like metal?

- Since 70's bands like Pink Floyd, Eloy and Deep Purple are very famous in Iran, lots of people still have vinyls, and I think Metal is somehow popular too cause everyone knows Metallica and Iron Maiden.

Is there any problems from government in your country to play live show or release CD by metal bands?

- Sure! Rock/ Metal music is not allowed here, no Cds, no concerts, everythings happens in the underground!

Where do you like to spend holidays in Iran?

- North of Iran because of its amazing nature, Its full of colors. and also I like to visit Pasargard in Shiraz.

Do you like to skiing?

- Well I really don't have time for that but lots of boys and girls go skiing. It's cool.

Does Iran has beautiful girls? And many of them like to listen metal? Ukraine has many female who like metal music!!!

- Yes the Persian girls are really beautiful I read an interview with Chris de Burgh and he mentioned that the Persian girls are beautiful too. Some of them listen to Metal but unfortunately most of them listen to casual Persian pop music.

Did you hear ever about Ukraine and what associations with Ukraine do you have?

- Yes, I know many people who go to Ukraine to study and they told me that the people are cool and the girls are beautiful.

Thank you for answers! Do you want to tell something for your Ukrainian fans?

- My pleasure, thank you all for the support and keep Metal alive!

Rover
(10094 Прочтено)